Laketran found a way to make their growing service more cost effective and efficient. They chose to transition their 100-bus Dial-a-Ride fleet from diesel fuel to propane.
CEO, Ben Capelle explained, "There's some expenses we can't cut, like labor cost, without cutting service, so we got more creative. Tightening standards for emissions and shrinking budgets have been driving the transportation industry toward alternative fuels and propane is one of our solutions."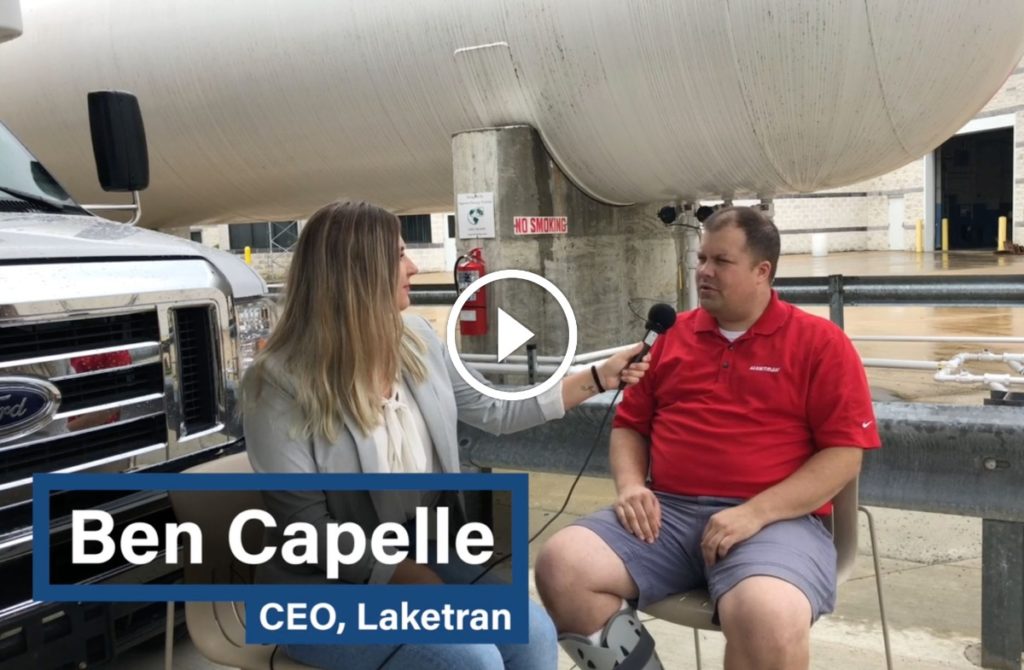 "By operating propane-fueled buses we're reducing our fuel expenses by 35% and saving on maintenance expenses. For example, we ran two different buses at the same time, one was gasoline and the other was propane. The gasoline bus cost $2,800 to fuel and the propane cost $1,200 to fuel."
In 2017, Laketran also added two new, smaller 8-passenger Dial-a-Ride buses, Turtle Top VT3's, to the fleet. The accessible bus is equipped with a wheelchair lift, safety cameras, electronic fare box, GPS-enabled automatic vehicle locators, plus radios and rangers.
"We have spent the last six months testing both our traditional Ford E-450 and new VT3 model to prepare for purchase of replacement vehicles," shared Capelle. "Both our drivers and customers have had positive feedback on how they operate."
Laketran used federal grants for their conversions to propane.