ROUSH CleanTech's Generation 5 Godzilla Engine is the next advancement in powertrain technology, delivering more power in a compact package.
The Ford 7.3L Roush Godzilla Engine engine is produced at high volumes — more than 600 engines per day. That's six times the competition!
Available in Ford commercial vehicles
(F-450/F-550; F-650/F-750; F-53/F-59; E-350 cutaway; and E-450 DRW cutaway), Micro Bird G5 Type A buses and Blue Bird Vision Type C buses. *Also available with gasoline fuel system in school buses.
The innovative propane autogas technology integrates Ford's new 7.3L V8 engine in Class 3-7 chassis. The Gen 5 engine is:
Compact and more powerful
Easier to maintain with more room to perform service work
Higher in peak horsepower.
Equipped with technical innovations including stronger and lighter forged fuel rails, refinements to belt and accessory drive and streamlined fuel system routing and integration.
70% cleaner than federal emissions standards. 
Warrantied with unlimited mile powertrain.
Backed by 45 years of Roush engineering and over 1 billion miles of alternative fuel experience.
 

ROUSH GODZILLA ENGINE HAS REDUCED EMISSIONS
ROUSH CleanTech vehicles are 70% lower than California Air Resources
Board and Environmental Protection Agency federal emission standards.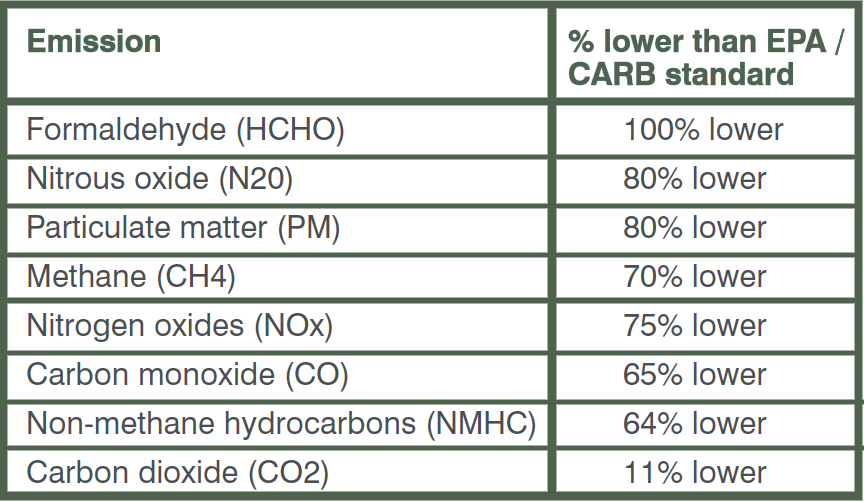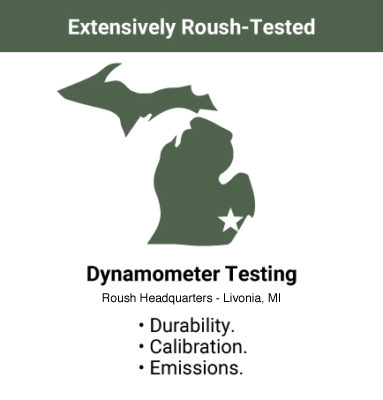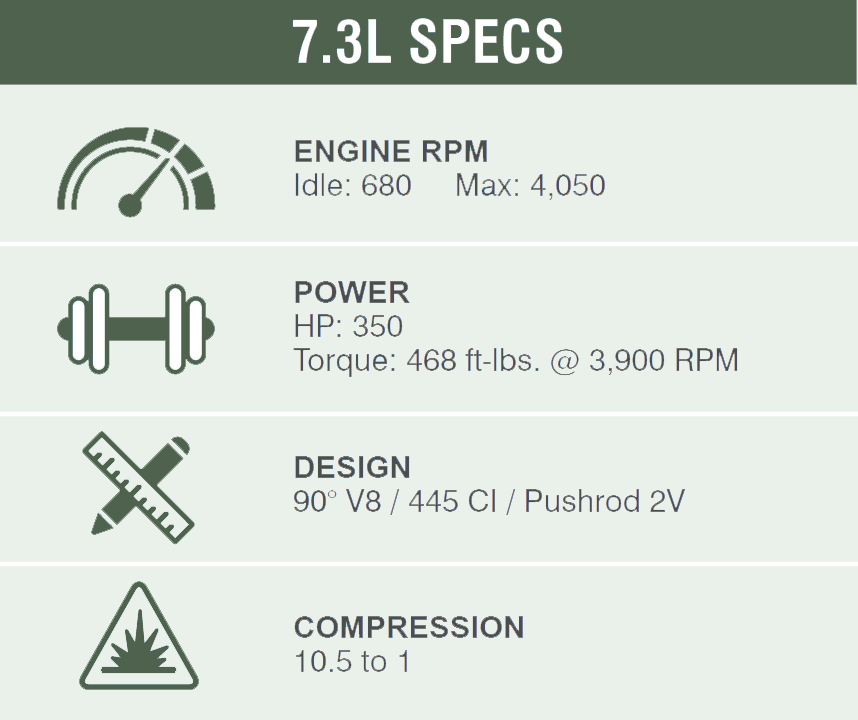 ROUSH CLEANTECH'S GEN 5 WITH FORD 7.3L 2V GODZILLA ENGINE