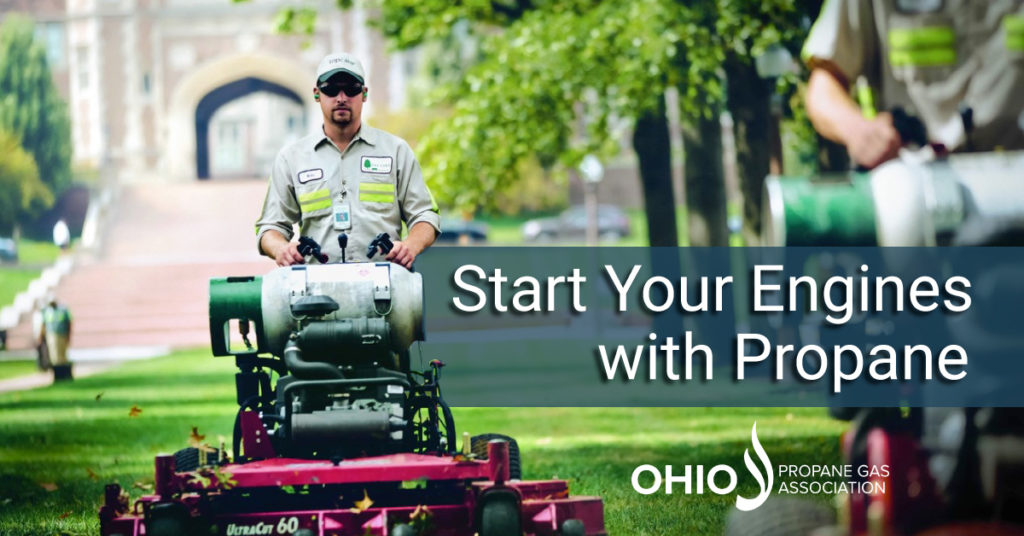 Kelly Reagan, Fleet Administrator, runs a fleet of 60 propane lawn mowers throughout Columbus. He's saving taxpayer dollars with propane's low fuel cost and minimal engine maintenance.
Your local
propane supplier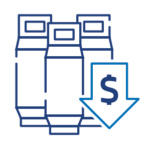 Propane fuel costs less than gasoline, generally $1 less per gallon.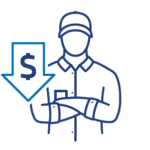 It's a simple propane cylinder switch out—no trips to the gas station.
Your propane supplier sets up and maintains your fuel supply so you don't have to.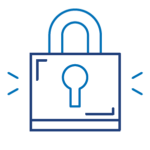 Propane is a closed, secure fuel system.There's no fuel spillage or pilferage.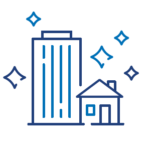 Propane has minimal emissions (EPA Clean Air Act) so engines last longer and require less maintenance (less oil and filters).
Your crew and community benefit from a clean operation.
Commercial Mower Emissions data:
Sulfur Oxide (SOx):
16% less vs. gasoline
Nitrogen Oxide (NOx):
19% less vs. gasoline
Greenhouse Gases (GHG):
17% less vs. gasoline
TAG Property Landscaping's Trent Groves on how switching to propane improved their fleet. After seeing the return on investment from converting their mowers, TAG decided to start converting their trucks. 
Holly Bee is expanding their green commitment to locals with propane. If you're looking to save on your budget, converting to propane can save on fuel and maintenance costs.
R&R Products
SCAG Power Equipment
Wright
Certified Aftermarket Conversion Manufacturers
VEHICLE CONVERSIONS & PROPANE FUEL INFRASTRUCTURE​
Have Questions? Give Mason a Call!
9am - 5pm
(937) 203-2322